Welcome to Home Network Geek!
Home Network Geek is your number one resource for everything home networking!
If you are looking for answers to your questions, check out the Beginner's Guides.
Looking for some advice on upgrading any of your gear? Take a look at the Buyer's Guides.
Perhaps you prefer learning from video? Be sure to subscribe to the Home Network Geek YouTube channel!

Ethernet generally provides better performance and less latency than Wi-Fi, but often the ports found on the back of your router are not enough. This is where a network switch can be used to expand the number of ports available.
Read More »
Hey everyone, my name is Chris. I run this site along with the Home Network Geek YouTube Channel. I am an IT professional that set up both to pass on my knowledge on home networking to you.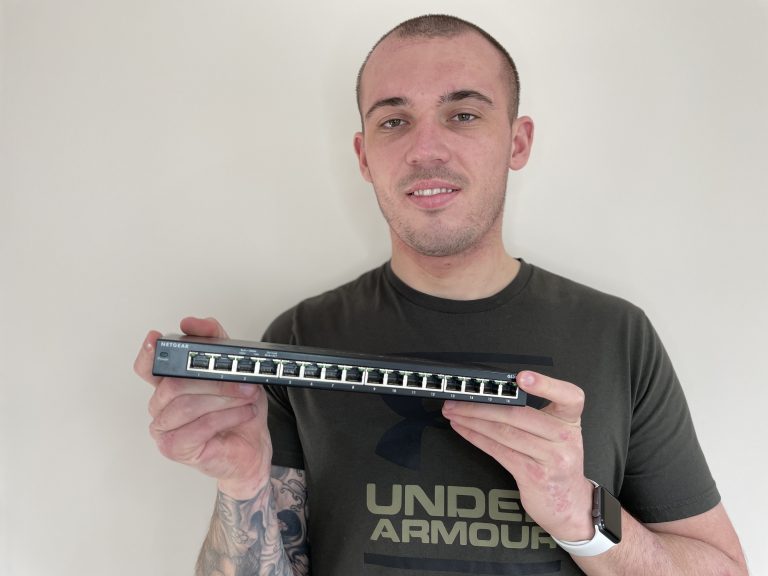 There may come a time where your Wi-Fi at home goes down, but you still want to get online and do some gaming. This begs the question as to whether Wi-Fi hotspots are good for gaming and whether they are really worth it in the long run?
Read More »
Although power outages aren't particularly common, they do occur from time to time. In an age where many of us rely on Internet services all of the time, will DSL continue to work even during a power outage?
Read More »
Online gamers will do whatever it takes to make their network connection as fast and reliable as possible to get that competitive edge. This got me thinking about how well powerline adapters would perform and whether they can help lower your ping.
Read More »
Powerline adapters make use of the electrical wiring found within your home to supply an ethernet connection, but are they powerful enough to provide power over ethernet as well?
Read More »
Powerline adapters plug directly into mains outlets and so will generate some heat, but it is enough for them to actually get hot?
Read More »
The distance that an Ethernet cable must cover can be quite large, even in a home network environment, so should you worry about the length of cable you are using, and does a longer cable really slow you down?
Read More »